Financial Advisor Podcasting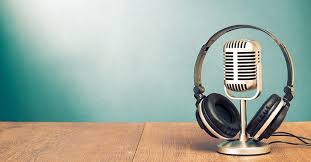 Podcasts are one of the most powerful new media trends, and Podcasts have been captivating audiences at a exponential rate since they began to catch hold in 2004. The number of podcast listeners is growing every year, and investors are going out of their way to seek this kind of content.
Millennials are the newest generation of investors, and we know that they are engaging with different creative forms of media. Gen Y community also shows the first hand impact a good podcast can have on a listener.
When information is timely and relevant to our interests, a sense of community can be formed. So how does this relate to the Financial Services industry? Many of the top advisors across the country are producing their own podcasts to share with Clients, Prospects, and others. It's important that you see the value of having your own podcast, so you will feel more comfortable starting your own!
Thought Leaders Produce Podcasts:
Michael Kitces, is a thought leader in the Financial Services space. He has over a decade of experience being an independent Financial Planner, blogger, marketer and more. His award winning blog, Nerds Eye View, has over 200,000 visitors per month.
Mr. Kitces has incorporated podcasting into his busienss as well. You can listen to some of his episodes here.
Why do a Podcast?
1. Stay top of mind
2. Powerful new media channel
3. Demonstrate how you are unique
4. Show your personality
1. Stay top of mind
Financial Advisors often have 500+ connections on LinkedIn, comprised of Clients and Prospects. Instead of making 500 phone calls a month to catch up, why not produce one podcast to reach those 500 ears?
Podcasts present a Financial Advisor as being an expert in the field, which will increase likelihood of entering into a business relationship. Clients are receiving ongoing, in depth, educational communications from the Advisor that is managing their money, and will feel more comfortable engaging with that Advisor for future opportunites. 62% of high net worth clients have more than 3 advisors - Stay top of mind over the competition.
2. Powerful new media channel
Podcasts are a fast growing media platform because they make education fun. People can listen to podcasts while commuting to work, traveling, or to relax. The education draws people in to a Podcast, just like the education brings people to look for an Advisor. 71% of people say that they want to be educated, rather than sold to. This is another opportunity to engage with investors about financial information that can impact their life.
3. Demonstrate how you are unique
Each month (or however frequently you upload) you will be given the chance to demonstrate your differentiating factors. You choose the topics that you podcast about, demonstrating that you are an expert in the field.
For example, if Retirement Planning is your focus, start a limited series featuring discussions about 401K's, Roth IRA's, and Social Security. You will have a chance to demonstrate how Retirement Planning is an area of expertise. What's more, you are not actively trying to sell your services. You are simply educating your listeners and establishing yourself as an expert, which in turn will directly lead to more Client engagement opportunities.
4. Show your personality
How often do people get to show off their personality to their clients and prospects? Please remember that trusting a financial advisor with their life savings is a very serious, personal decision. When your relationship does not mix the personal and professional aspects together, it increases likelihood that Clients will to seek alternative options.
A podcast solves this issue of mixing personal with professional. No matter what style of podcast you produce, you will have an opportunity to show off your charisma. When people know see the Human Being that you are, not just as a Financial Advisor, they will be much more inclined to provide an opportunity to trust you with their money.
Can I Easily Produce a Podcast?
Podcasting is a lot easier than people tend to think. They get scared away by fancy equipment and expensive editing software. However, it is totally possible to start your own podcast for free. We have listed a few cost efficient ($0) services below to help you get started. We will take you step by step on how to use the equipment.
Microphone:
Smartphone with headphones or built in microphone on laptop (Free)
You could consider spending a little bit of money for a better noise cancelling microphone. Please remember that the quality of the content will always be the main focus! If you are interested in an upgraded microphone, here are a few choices:
Samson Q2U--$59.99
ATR2100--$63
Blue Microphones - Snowball iCE USB Microphone--$49.99
Editing Software: Audacity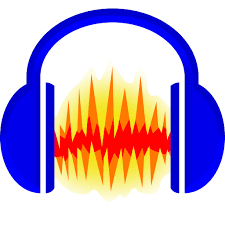 Audacity is a free editing software that is extremely easy to use. Download it onto your laptop or desktop and simply import your voice recording and all the editing power you could ever want are at your fingertips.
For additional information on using Audacity, please click here for Audacity Training
Other options: Alitu, Adobe Audition
Podcast Hosting Site: Buzzsprout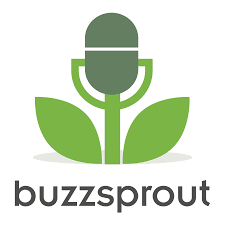 Buzzsprout is a good place for you to test out the waters for Podcasting. They offer a free tier, where you get 2 hours of content recording every month, which is plenty for someone who is just starting off. They also make it easy to upload your podcasts directly onto different platforms including iTunes, Spotify, Google Podcasts and much more!
Other options: PodBean, Transistor, Simplecast
The Process:
1. Choose a topic you can commit to.
2. Define your show description and artwork.
3. Set up and thoroughly test your equipment.
4. Create a plan for your episodes.
5. Record your episodes.
6. Edit and publish your episodes.
7. Launch your podcast to your audience.
1. Choose a topic you can commit to.
Pick a topic that you are passionate and knowledgeable about. This will save you time with the research and planning aspect as you will already be an expert in the topic. Also try to choose something that is a bit of a niche. This way you know the people that are tuning in are likeminded people that are interested in your expertise in the financial landscape.
2. Define your show description and artwork.
Your description is the SparkNotes version of what your podcast is all about. Its critical that someone can understand the what, why and who of the podcast because they are not going to listen if they don't know some basic information. It's also important that your description is search friendly. All podcast directories work similarly to search engines like Google. They use key words to help organize search results so fill your description with buzz words that will drive traffic to your podcast.
3. Set up and thoroughly test your equipment.
We recommend doing a handful of test runs to ensure you are comfortable with not only your equipment but the format of your podcast. There are all sorts of different podcast formats including interview, conversational, educational, and solo. By workshopping through different formats, you will be able to see what you are most comfortable with while familiarizing yourself with the equipment at the same time.
4. Create a plan for your episodes.
One of the biggest strengths of a good podcast is the flow. However, this does not come from a rigid script as one might assume. The best practice for a podcast is an outline with some bullet points. This way you will be able to guide the episode smoothly, but you will have jumping off points if there is ever a lull or you don't know what to say next. Keep it loose and let your conversation flow organically.
5. Record your episodes.
There are a few different options here. If you are recording off an iPhone, simply plug in your headphones, open Voice Memos (a preloaded app that comes on all iPhones) and hit record! You could also record your podcast directly into Audacity, the editing software. This will save you a step as you won't have to import the recording from your phone to your computer. To record this way, plug in your mic or use the built-in mic on the computer and hit the red record button on the top left corner in audacity. Make sure you are in a quite room where there will be no background noise or distractions.
6. Edit and publish your episodes.
This is where people usually tend to get scared off, however it is much easier than you think. Once you have your audio recording, export it to an easily accessible location such as your desktop as an MP3. From here you upload the audio into Audacity, and I have once again provided the guide to using Audacity below, but I have found it's quite easy to use. The same can be said with your podcast hosting site. A podcast host is basically the middle man between you and your audience. I recommend Buzzsprout, due to the ease of use and the free trial option. Once you are done signing up simply press "Upload a New Episode" and it will walk you through the steps you need to round out your podcast channel.
7. Launch your podcast to your audience.
Now is the fun part! Buzzsprout speeds up the uploading process to popular podcast directories such as Apple Podcasts, Spotify, Google Podcasts, and more. All you do is hit "Directories" at the top navigation bar, and say you are trying to upload to iTunes, you would press "Submit to Apple Podcasts" and wait to get approved!
Podcasting is a new way to demonstrate that you are expert in finance, while tapping into tap into a powerful new media channel. We see so much value in podcasts that we decided to start to offer them as a service. We make it easy for financial advisors everywhere to produce their own unique podcast series with almost no effort on the advisor end. We will send you a list of questions and all you do is pick your favorite 3-5, schedule a time to call, answer your phone, and like magic you will have your own podcast!
Do You Have Any Questions?
Please call us at (800) 233-2834