The Broadridge Advantage
Our Advantage
Your single-source for 'Everything Marketing', delivering best-in-class advisor solutions.
We help retain clients while driving referrals, leads, and client engagement.
To compete today you need to be everywhere your clients are. That is exactly what we help you to do. We translate our vast knowledge of the financial industry into streamlined solutions proven to help acquire new clients, engage and add value to your existing client base and increase referral activity.
With over 30 years of industry experience, we serve more than 125,000 advisors today and offer the greatest selection of marketing tools available. We are your single-source marketing partner. We can deliver your brand to more places, resulting in increased leads, referrals and assets under management. Through consultations, you are able to achieve a true omni-channel marketing presence. Speak to one of our marketing experts today to build out your multi-channel, multi-touch strategy.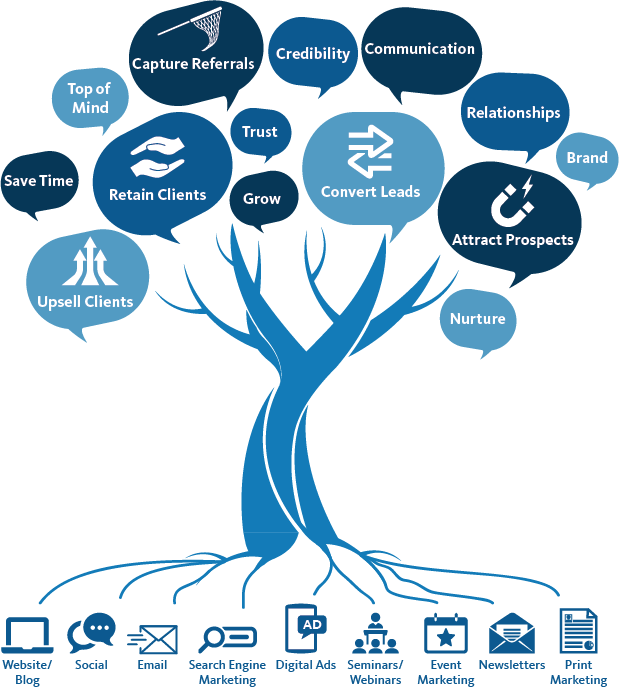 ---
Strengthen referrals, nurture relationships, and get new clients through multi-channel marketing!
Call us anytime: (800) 233-2834